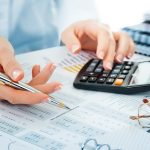 Hartanah Priority Associate
Koperasi Hartanah, Gading Serpong – Tangerang
HARTANAH PRIORITY ASSOCIATE
This position is open for Manager or Associate level. You will be tasked for finding out, providing information and conducting product consultations according to the needs of prospective Priority Clients using Standard QWP (Qualified Wealth Planner) tools and services.
We invite colleagues who not only have a wide network but also have the same vision as ours, to help many people in achieving their financial goals.
Monthly income + highly competitive commissions.
Clear Career Path and Development.
Mentoring + training.
Bonus trip and rewards.
Strong team culture among supportive colleagues.
Prospect new business opportunities and clients, secure new relationships for further development and closing, offering our products and services especially for Priority Clients.
Understand customer needs and requirements, and provide excellent service by maintaining close relationships.
Ensure customers' needs are handled properly and any issues resolved according to the specified time standards.
Meeting the assigned targets in generating sales, as well as the activities targets.
Grow more portofolio from your existing database or new clients with our close support.
Bachelor's degree of any kind of major from a reputable university.
At least 2 years working experience in sales & marketing, preferable from Banking & Insurance, with a solid background in managing Priority Clients is prioritized.
High integrity, committed and focused on the target, strong in negotiation and networking.
Well developed interpersonal, relationship and communication skills.
Has an established active network of customers and businesses.
Monday – Friday : 08.30 – 17.30